Week 4
Challenge Completed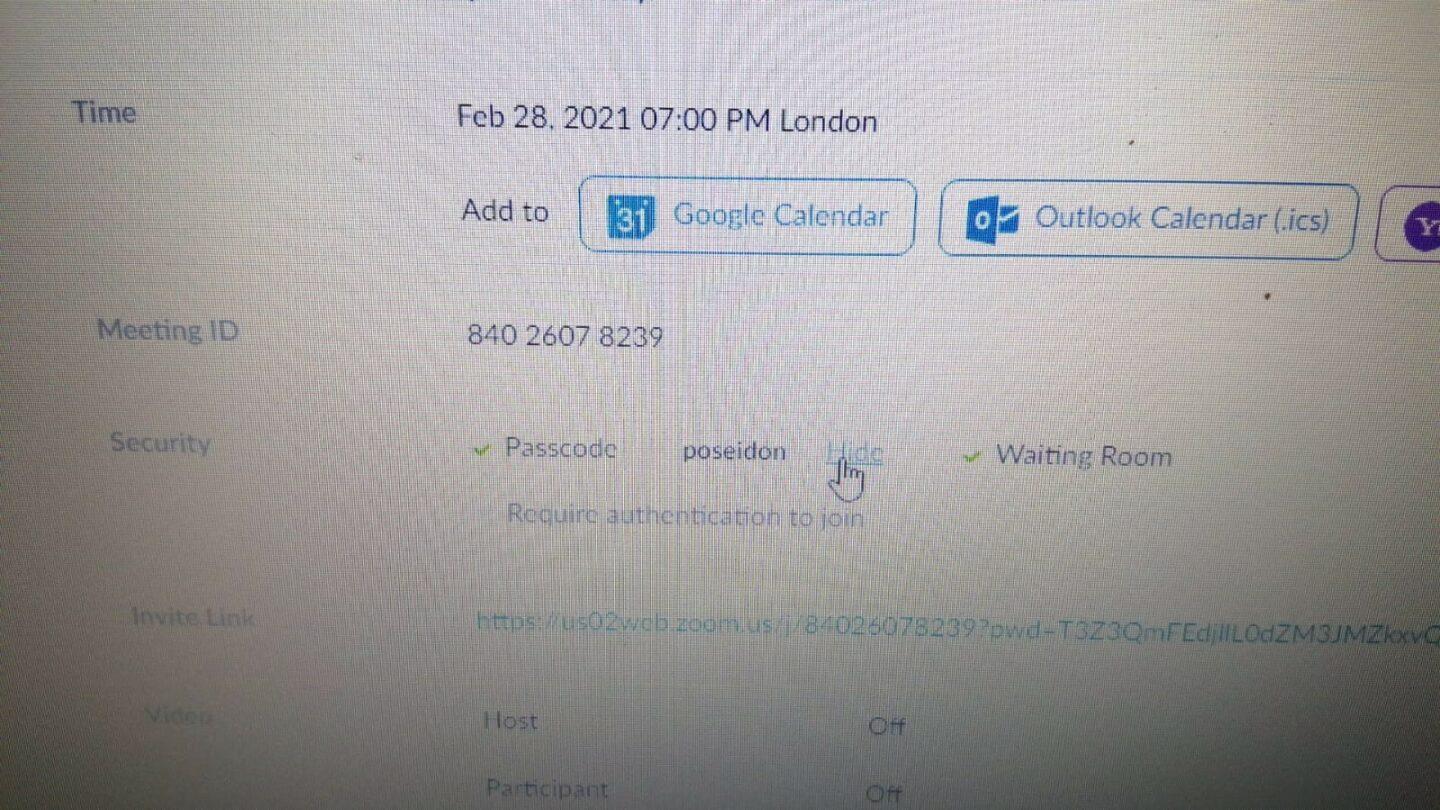 Club Zoom Call
Put it in your diary – Sunday February 28th Club Zoom Call
Week 4
Exercise Plan
4x5km Run/Walk
7×100 Skip
6x2mins of Plank
2x10mins Zumba Session
Zumba Saturday
February 27th
Join me in my final Zumba Class for the February Fitness Challenge … it will be lots of fun 

Join Zoom Meeting
https://us02web.zoom.us/j/89782914710?pwd=U040c1lNNFdTbklWRGhtSWtMWUprdz09
Meeting ID: 897 8291 4710
Passcode: 8hviaN
Look who's following me!
Gemma Fahy
Emilie Fahy
Lucy RobertsKunz
Aoife Finnegan
Anna Weldon
Muireann Howley
Clark Kelly
Tanya Coleman
James Kelly
Abby Cahill
Raonaid Lawlor
Conor Power
Cuan Murphy
Zumba Saturday
February 27th
"Hi guys,  I hope that you all had fun at Zumba today!! A special shout out to Étain who had super dance moves and showing us all how it's done :). I've really enjoyed seeing you all every Saturday morning.  We've decided to keep the Zumba going on Saturday mornings at 10:30am. It's a great way to see each other and enjoy a fun workout at the same time.  If you haven't joined us yet please, please, please think about it, I promise it's a fun half hour!   Please let me know if you have any suggestions for the Zumba videos that we will follow each week!!"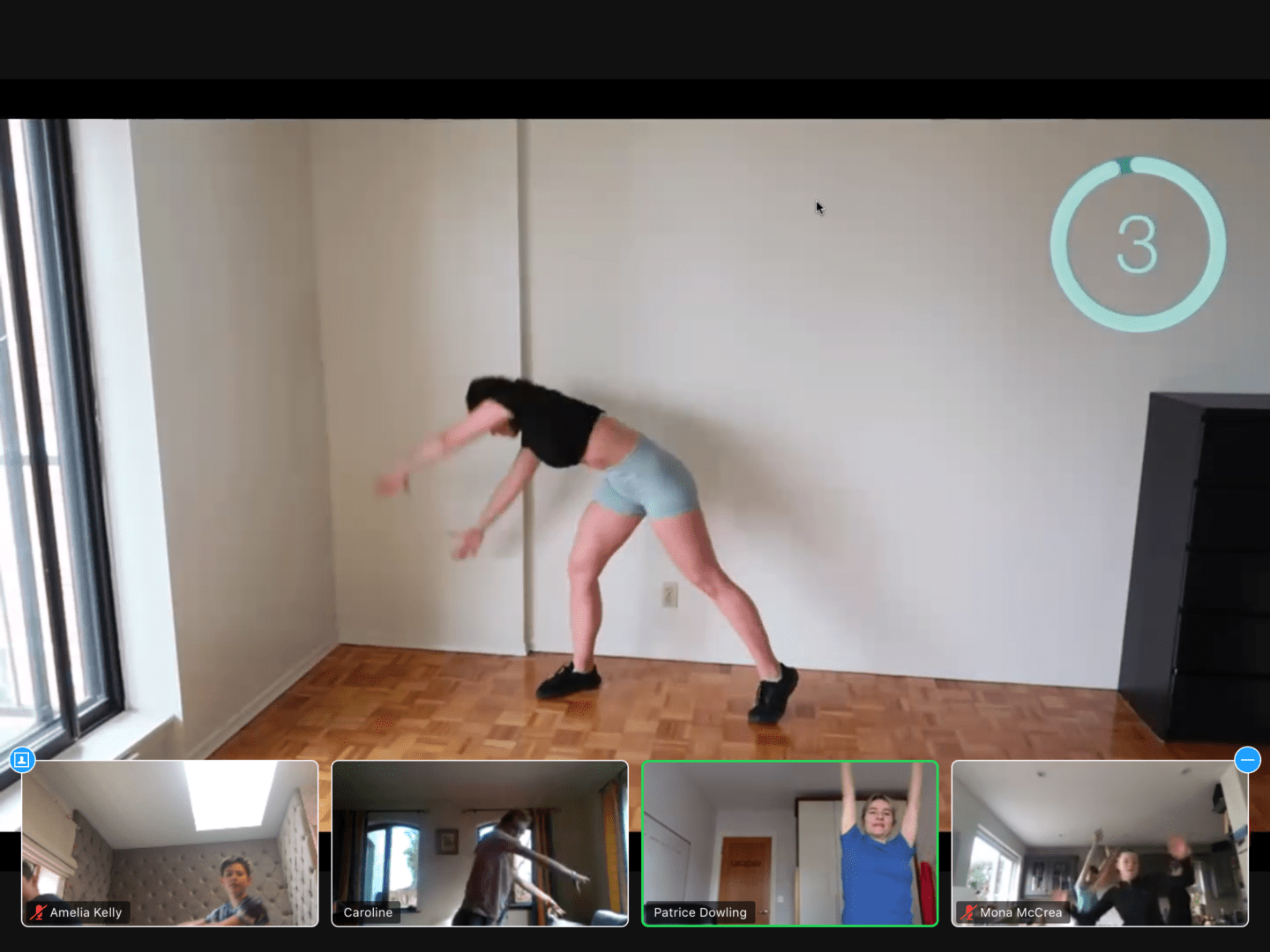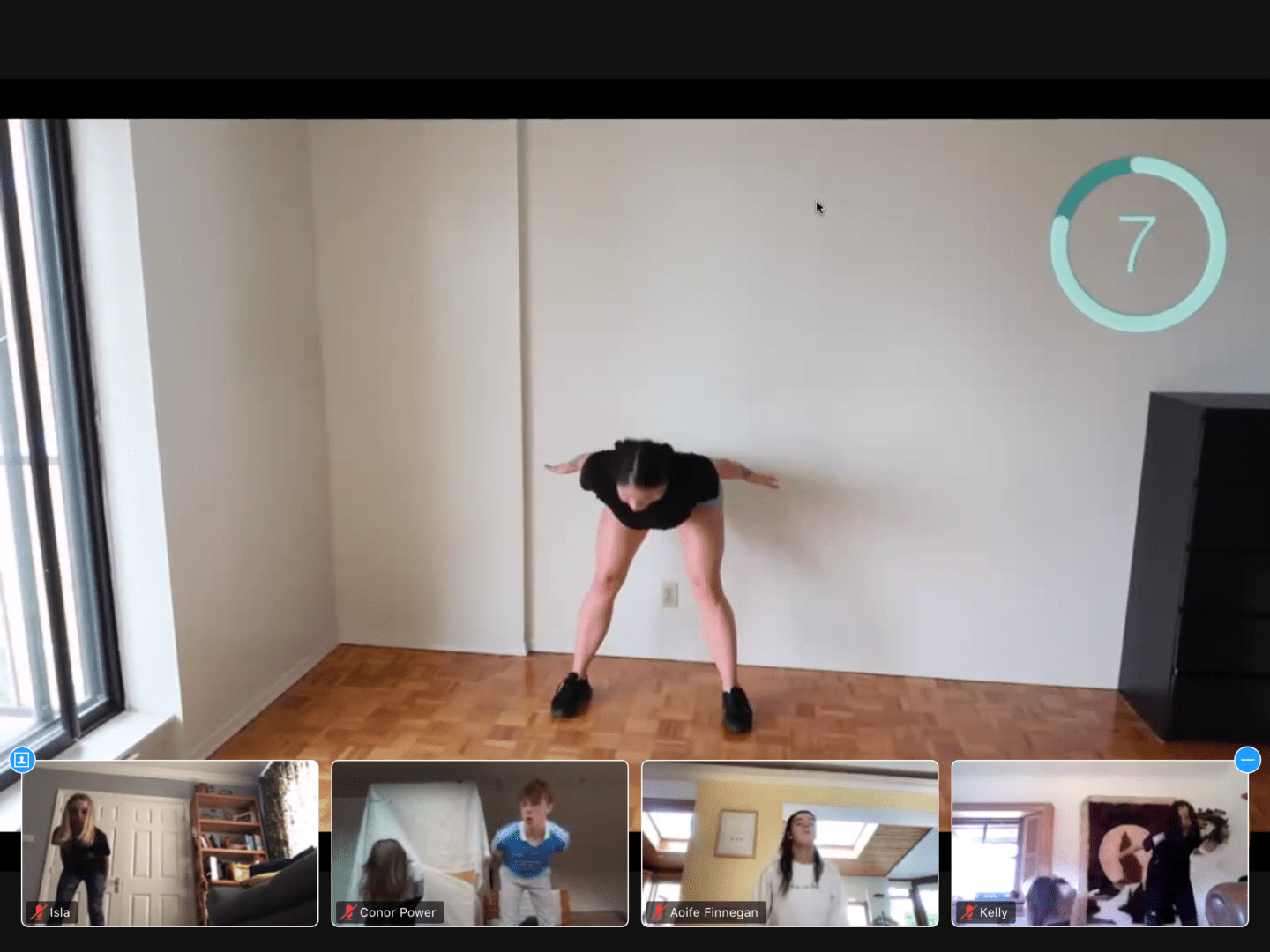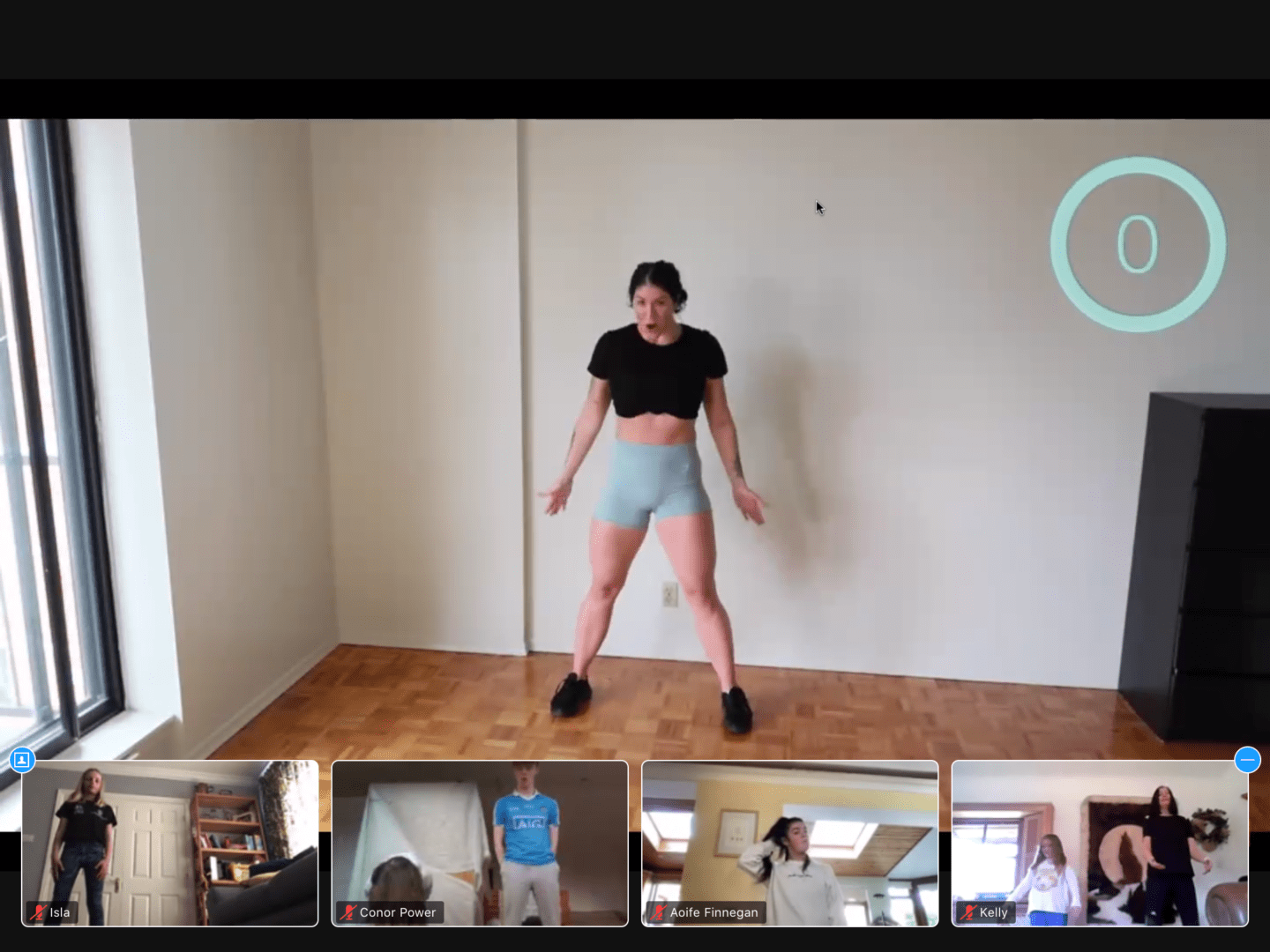 Week 3 – Mission Accomplished
Week 3 target distance accomplished with an extra 10 km run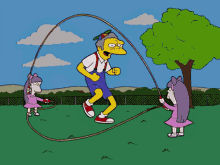 Skipping Results
Day 17 – Tianna 71 skips & Clark 84 skips
Day 18 – Roisin 143 skips
Day 20 – Aoife 137 skips, Niamh 102 skips & Freda 40

Day 21 – Patrice 90 skips!! & Isabella 100
"A massive congratulations to everyone who took part in the skipping challenge. Everyone did so well and they were all amazing scores!! I hope that you all enjoyed it 😋"
"And a massive congratulations to Roisin who was the winner of the skipping challenge with an impressive 143 skips in 1 mins 🥳🥳"
Zumba Saturday
February 20th
Hi guys, thanks so much for another great turn out for Zumba this morning!!! I hope that you all enjoyed it and were singing along like us.  Can't wait to see how everyone gets on in the last week.  You have all been amazing these past three weeks.  Let's make this the best week yet 🥳🥳.   Also a massive shout out to Patrice and Isabella for their amazing IT skills!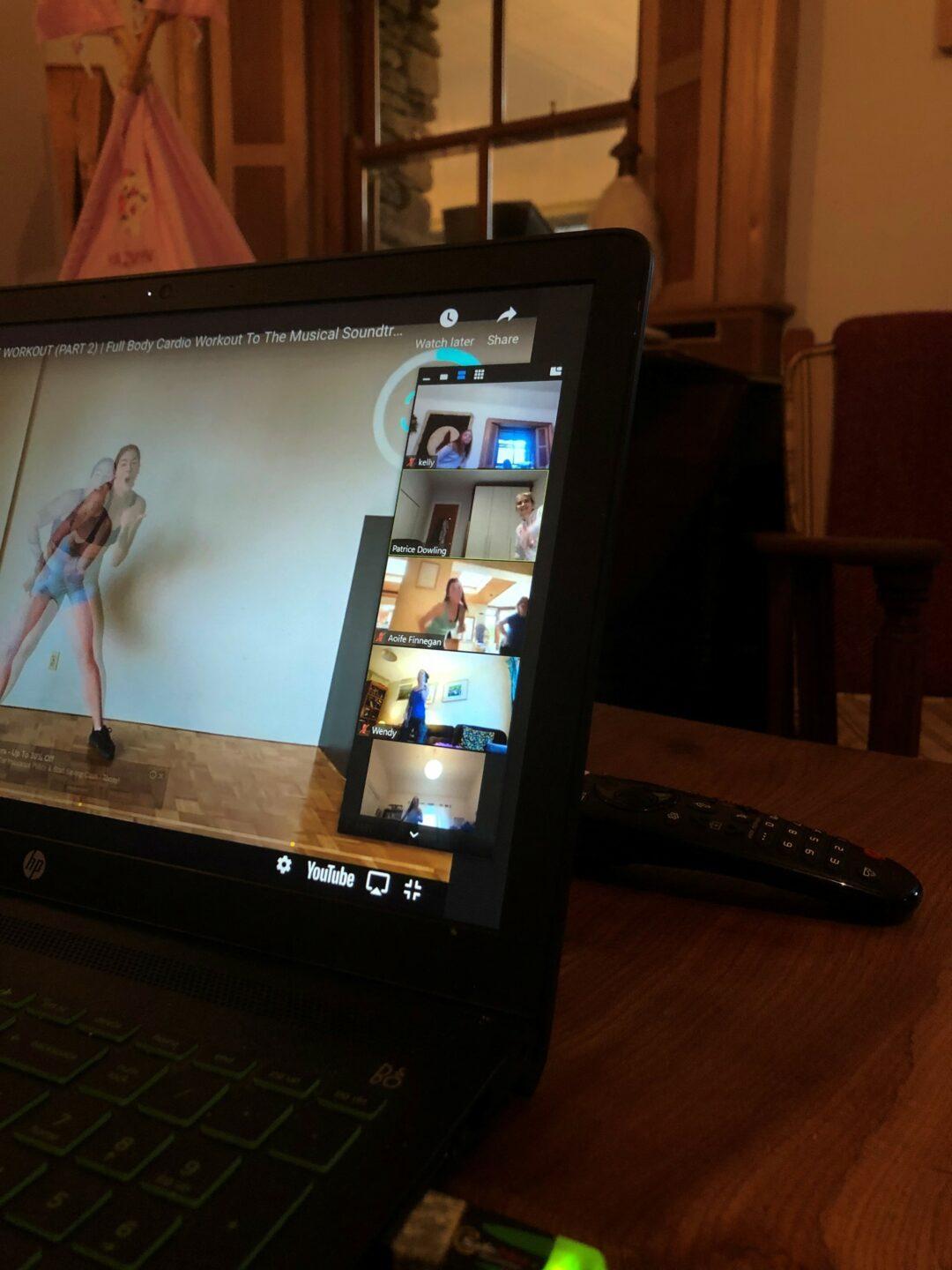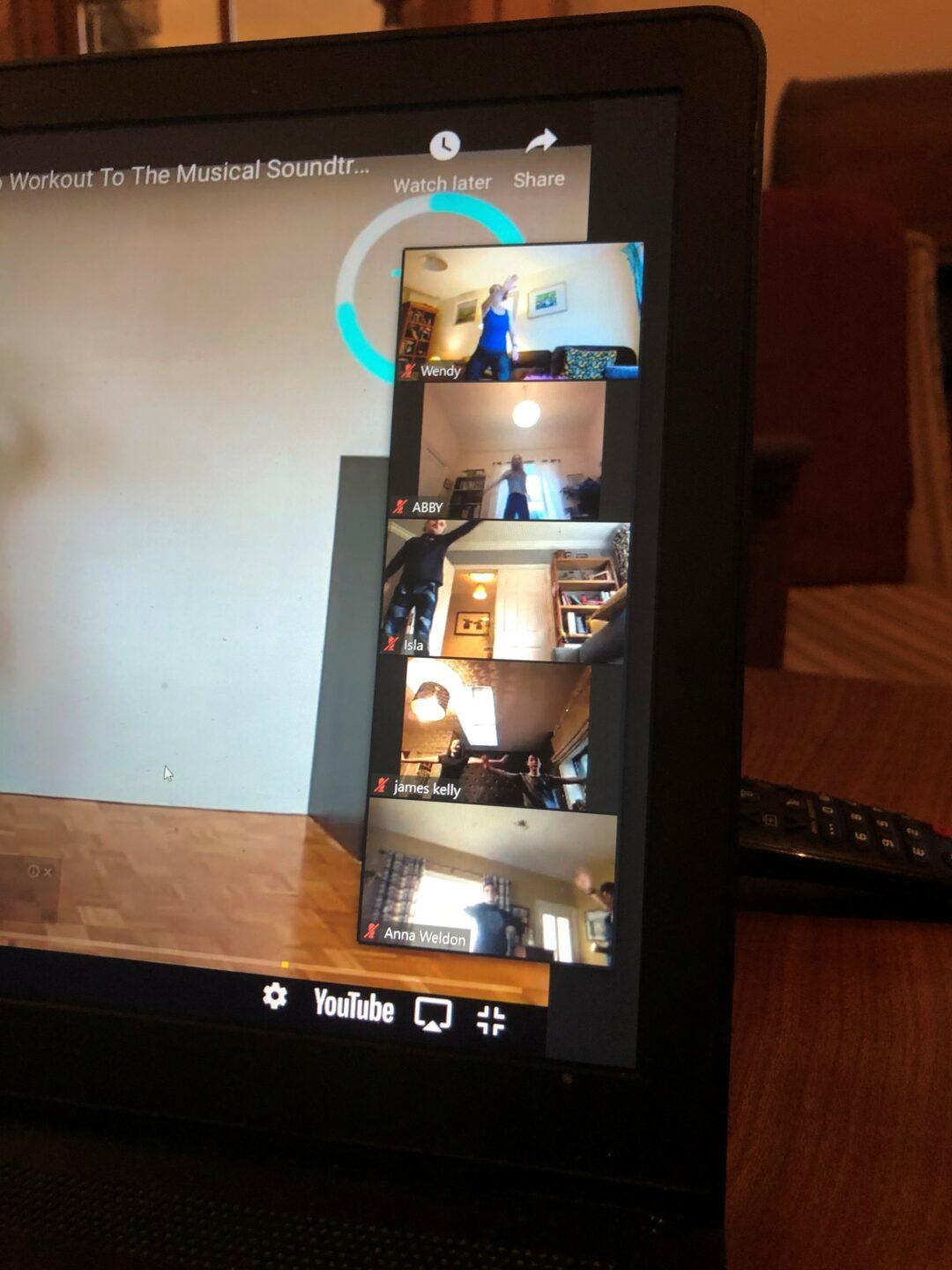 Week 2 – Mission Accomplished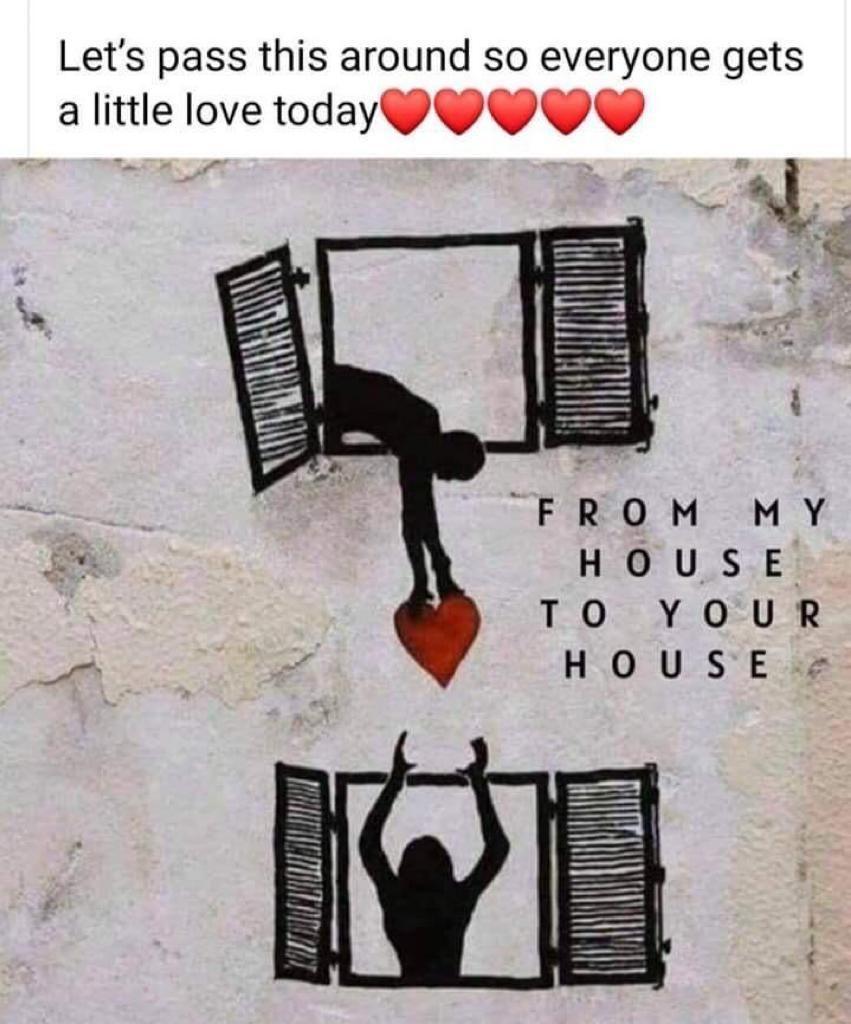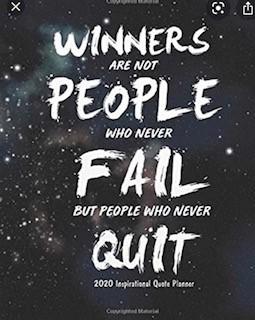 Zumba Saturday
February 13th
Hi guys 
Thanks so so much for coming to Zumba this morning.  I hope that you all enjoyed it!! We had a great turn out this morning with over 20 people and I can't wait to see you all next week to make it bigger and better.  I'm wondering is John still looking for his dancing shoes? For next weekends Zumba, I will be sending out some moves during the week, that you guys can learn before Saturday and I'm going to lead our Zumba. This will be easier for people to follow along and very enjoyable.  Keep your eyes peeled on my page for the dance updates throughout the week!!  
Thanks again for the fantastic turn out 😘😘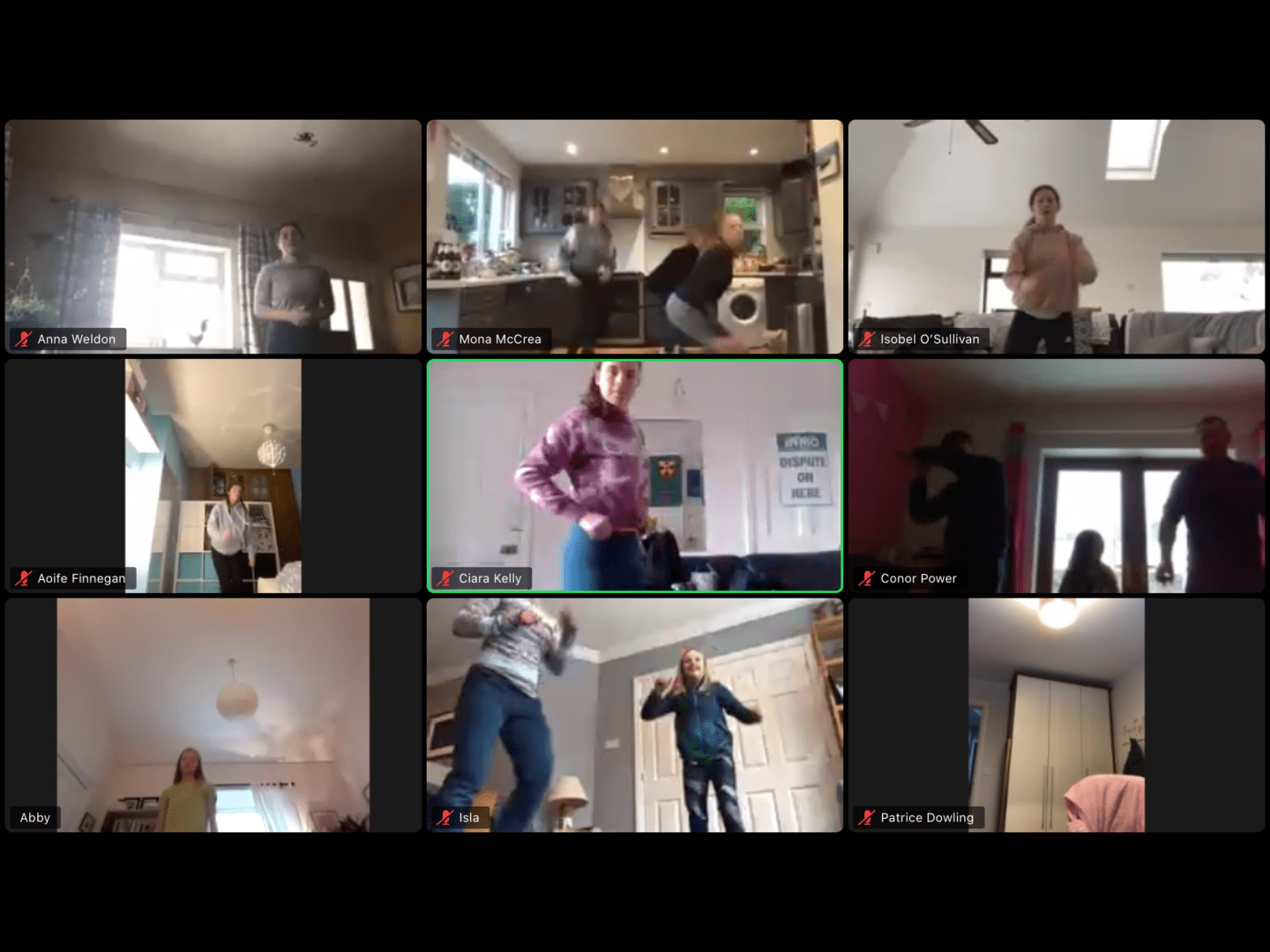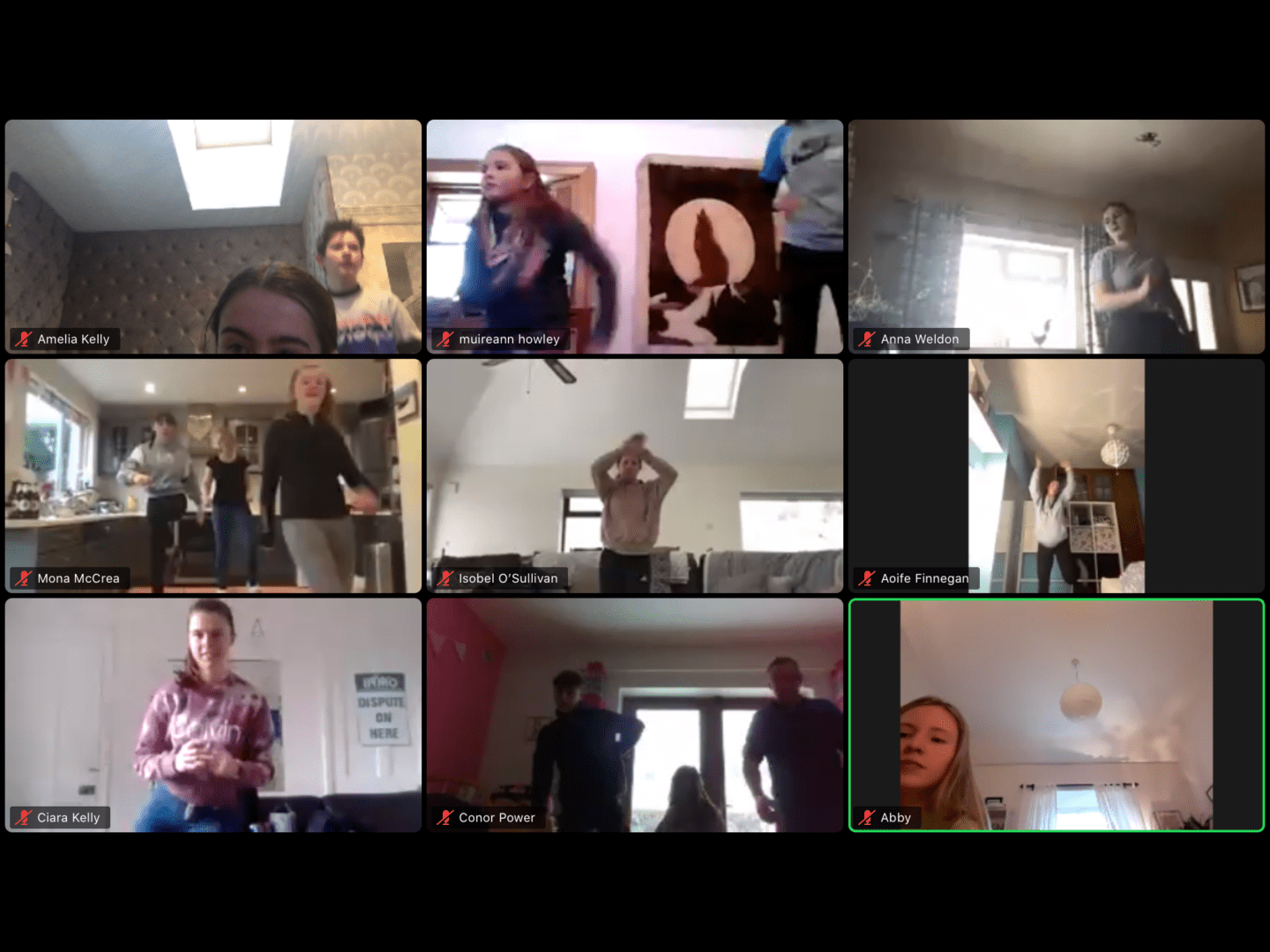 Week 1 – Mission Accomplished 
Poseidon Lifesaving Club Fitness Challenge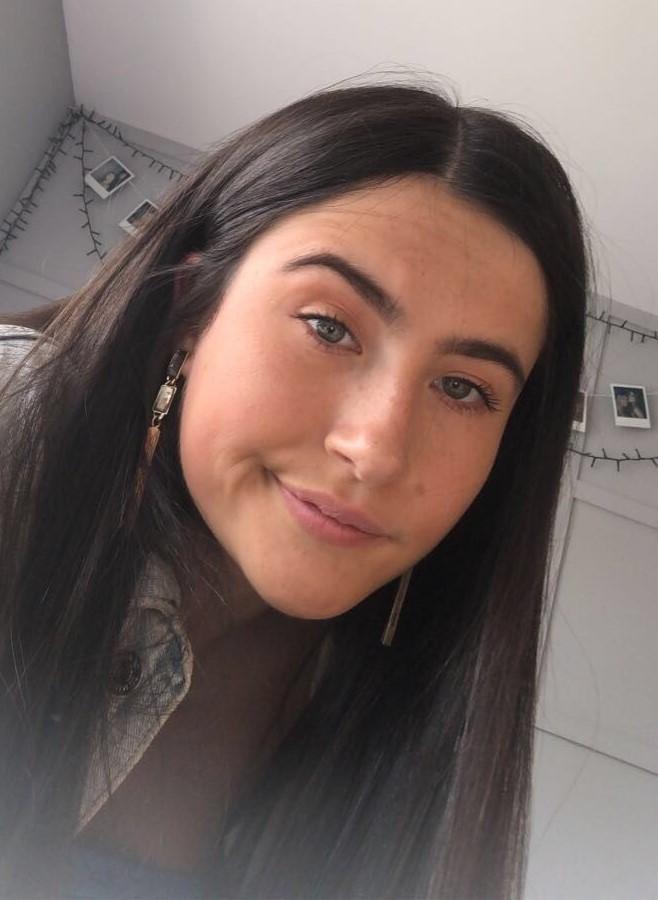 Hi guys, I hope that you're all doing okay over this lockdown.  Over the month of February I plan to run/walk 80km, do 20x2mins of plank, 10x10mins of Zumba and 2800 skips.
I decided to take up this challenge as I think that it's a great way to keep active during lockdown and keep the focus on team building, fun and social interaction, all be it virtual!  I would really appreciate you guys following me as I think I have a variety of fun things that everyone will enjoy and have a great time while doing it!
If your following me we will be doing a very manageable 5km run/walk 4 times a week, every week. You'll be partaking in Zumba 2/3 times a week for 10mins. Our aim will be to do a 2mins plank everyday bar one day and finally I'll be asking you to dig out your old skipping ropes and join me in doing 100skips a day
My team can expect positive and motivational messages throughout the weeks to keep us all going.  As well as some videos of me doing the activities to keep us all focused on our end goal.
I want this to be a fun, interactive experience so I will be welcoming and encouraging all of you to get involved. You can do this by sending me your progress and feedback throughout the weeks. This will keep our team focused and it will keep our momentum up, right until the end of the month!
I can't wait for you to get on board and have some fun together.
See you soon, Amelia 😊😊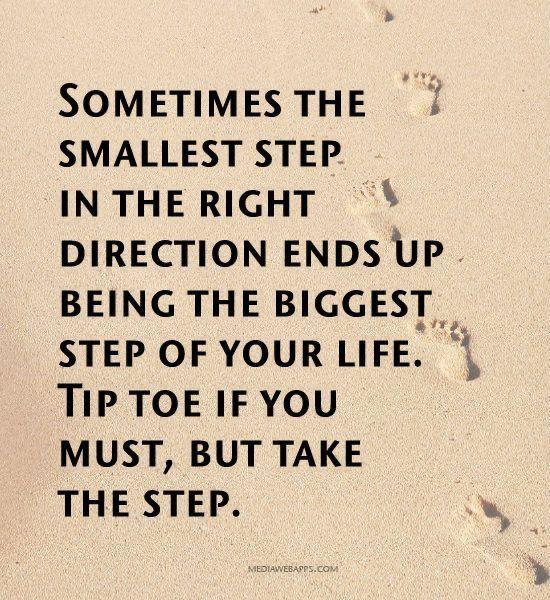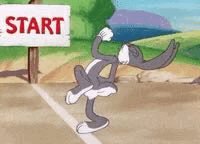 Week 1
Exercise Plan
4x5km Run/Walk
7×100 Skip
6x2mins of Plank
2x10mins Zumba Session