Newsletter
February 2023 Volume 6
A message from the new 2023 Club Captains
Sinead Ivory & Ciaran Byrne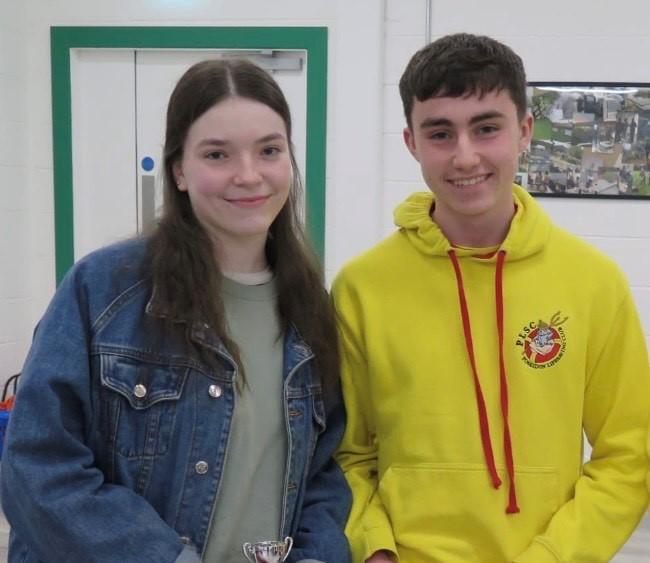 Hi everybody! 
Welcome back to the first Poseidon newsletter in two years. We are so excited to be bringing the newsletter back and to be able to share our club news with you all. We hope everyone is well and is glad to be back to competitions and swimming as usual.
Poseidon has many exciting plans coming up in the next few weeks like the club outing in Bray Bowl, the Irish Schools Lifesaving gala event in Belvedere College and the trip to Liverpool for the 2023 Speeds event. Click on the photos to see pictures from previous events.
We are so excited to get back to a new, fresh year in Poseidon and we can't wait to see what this year holds for the club.
If you have any suggestins on how we can improve our newsletetr please let us know.
We will see you soon, Captains Ciarán and Sinéad
Irish Schools is back for the first time since Covid!! This is a competition where competitors compete by themselves in three events. The three events in the competition are rope throw, t-shirt tow and a resuscitation event (cpr and recovery position). This will be the first Schools competition for many of our younger members. This is a competition Poseidon has been doing for many years and this would have been one of the first competitions we did with Poseidon many years ago. We are so excited for both our younger and older members to get to experience Schools again this year.
 A small number of us will be venturing outside of Ireland to compete in Speeds in March, which will be taking place in Liverpool. It's a great opportunity to go up against lifesaving clubs from all over the UK and Ireland. We, as captains, wish the best of luck to all those competing.