Poseidon Down Under!
March 2023
|   Ciara Kelly  |
May 2023  | Melbourne, Australia
Poseidon Down Under!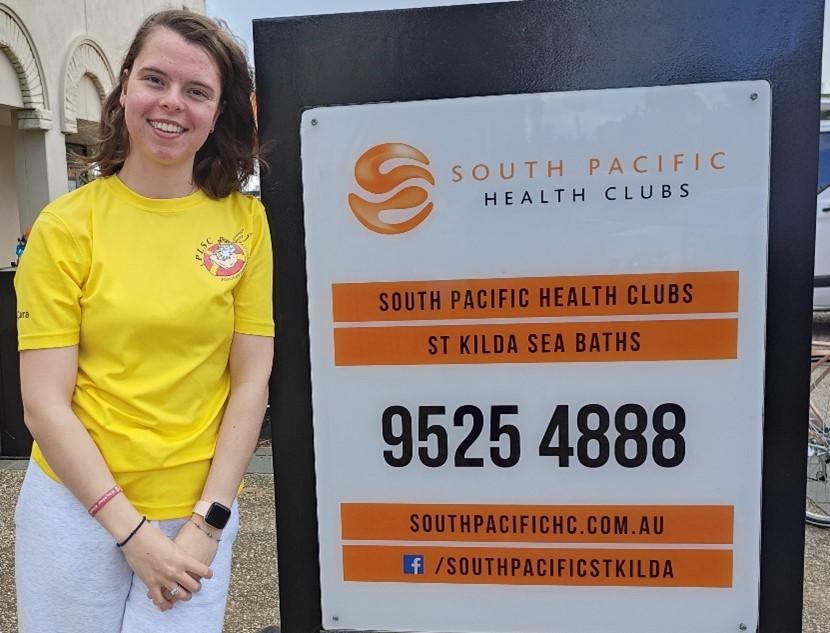 Hello everybody and welcome to my first 'diary'/'blog'/'update' on my life in Australia. Melbourne is absolutely beautiful. From the little adventuring I have done, due to the sheer size of Melbourne alone, it holds beautiful architecture, scenery, and little hidden gems.
As you can see from the above photo, I got my first job in Australia as a Swim Teacher in St Kilda Sea Baths. The pool is 25m, heated, and is filled using sea water directly from St Kilda beach, right on the doorstep. When in the pool, the window at the back overlooks the sea and it is an absolutely breath taking sight watching the sunset during my night classes on Monday and Wednesday. Each level is named after sea animals (Sea Dragons, Starfish, Jellyfish, Octopus, Bottlenose Dolphin, Stingray) you can find in the Port Philip Bay. We then also have Squid Junior Squad and Gummy Shark Senior Squad. We also have adult lessons on too.
John will be happy to hear that I have been researching lifesaving clubs out here to join. Elwood Lifesaving Club appears to be the most promising as they do both pool and beach competitions. They also do IRB 'Inflatable Rescue Boat' which looks really impressive. They hold carnival events across the country to compete head to head to see who the ultimate IRB champion is. That might be an interesting skill to add to my bow.
I'll try to keep my updates as regular as possible. Hope everyone is well back in Ireland and congratulations to everyone who competed in the Branch competition. Special mention to Emily Crean and Anna McGloin for winning the Junior Girls category and Bailey Crean and Abby Cahill for winning the Junior Boys category. Poseidon is on the rise!
Love, Ciara